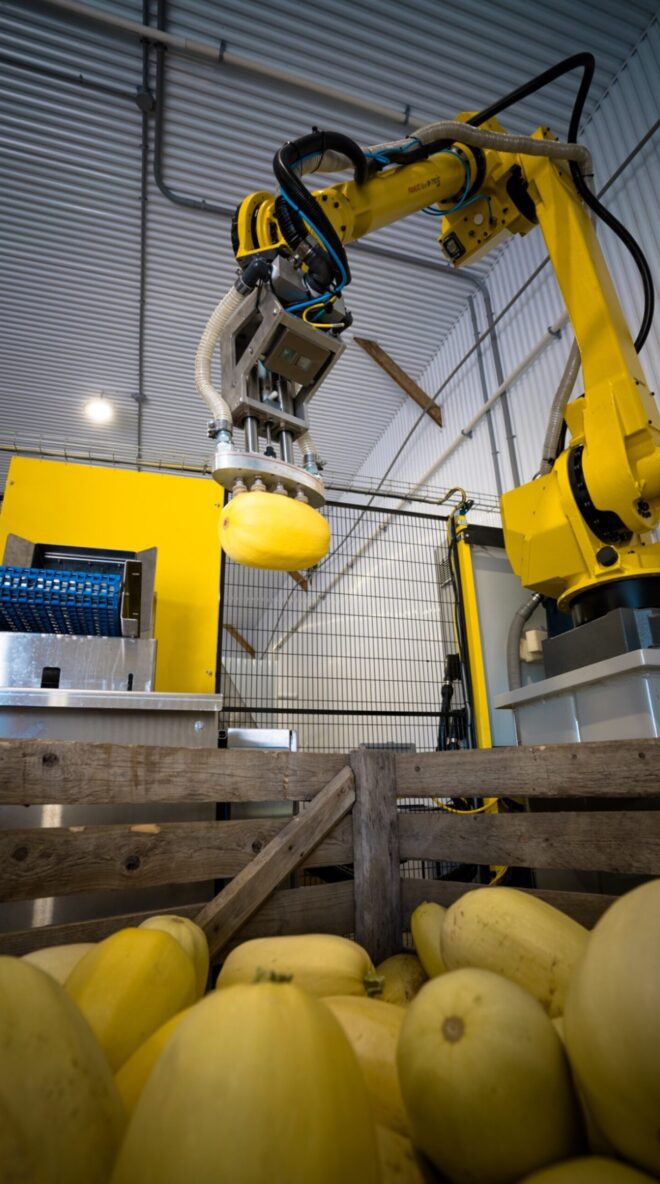 Our purpose is to give a real helping hand to farmers. We rely on the automation and robotization of the agricultural cycle. Our different systems, including the use of artificial intelligence and advanced vision systems, allow to perform several tasks in the field as well as in the factory.
Food autonomy, labor issues and ecological footprint are at the heart of current debates. Génik Agriculture is part of the solution!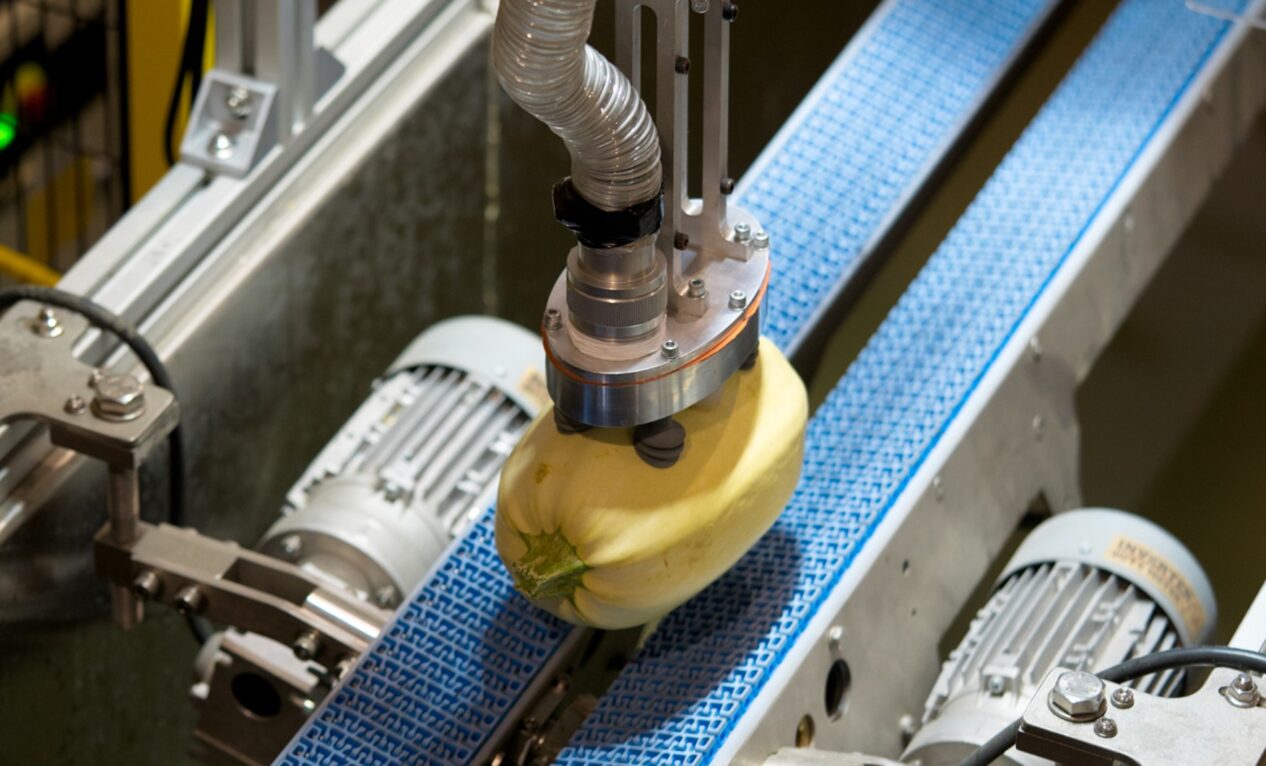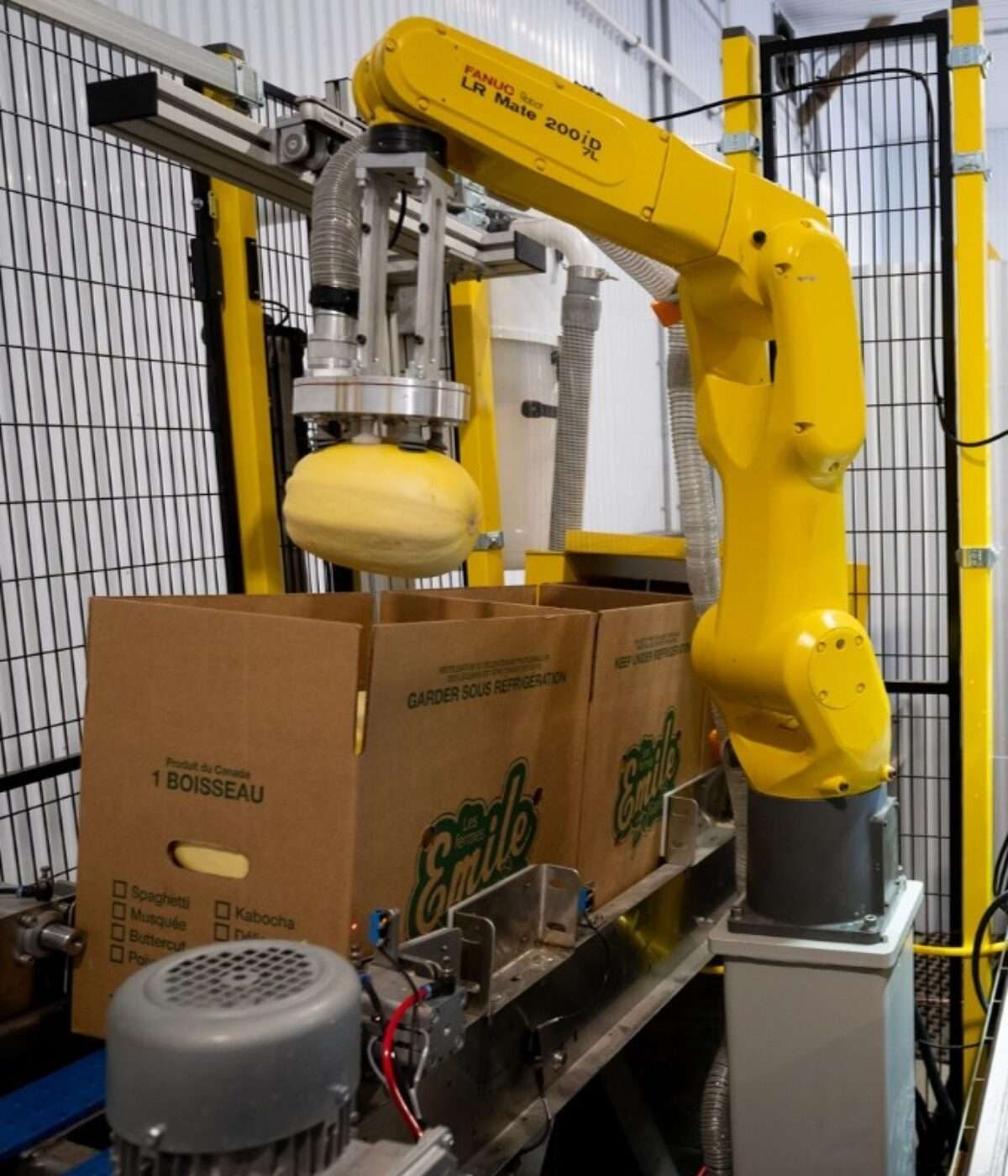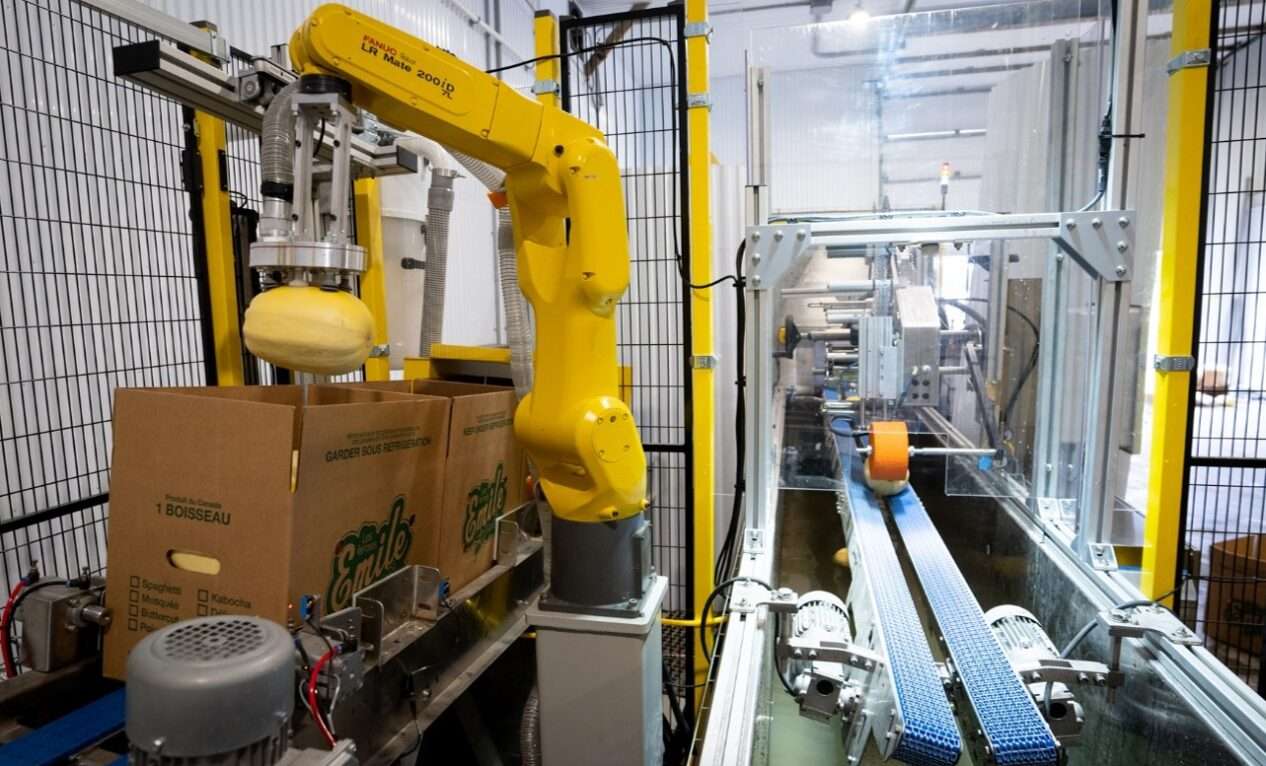 Case study
Perform the handling and washing of market garden produce while reducing the number of operators required.
Using 3D imaging and the development of artificial intelligence, we robotized a packaging center for market garden products. Our solution had to handle food of different shapes, colors, sizes and textures. Three times less operators are now required, thanks to this project.
Three technologies developed :
Bin Picking;
Pick In Motion;
Case Packing.