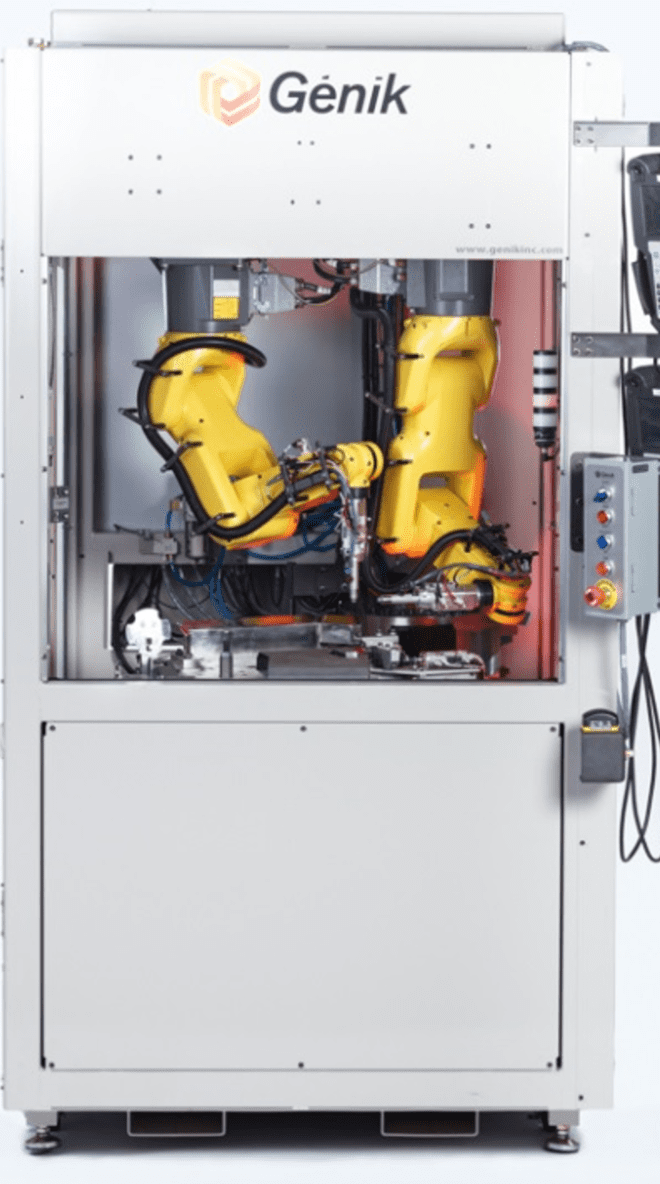 With over 300 pieces of equipment delivered, we master the projects execution in this field. From the solution proposal to the production parts approval process (PPAP), we have accompanied several manufacturers of parts or assemblies over the years.
We have extensive experience with plastic parts under the hood and the manufacturing of metal assemblies.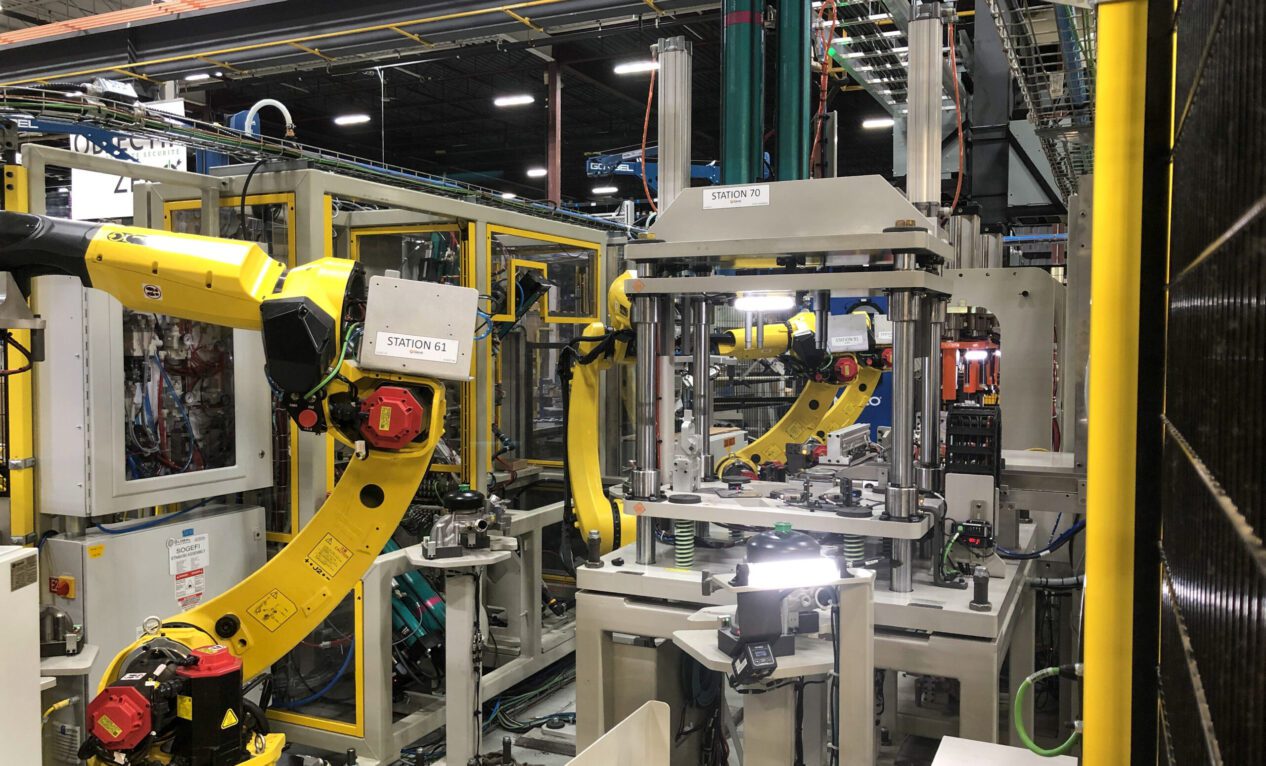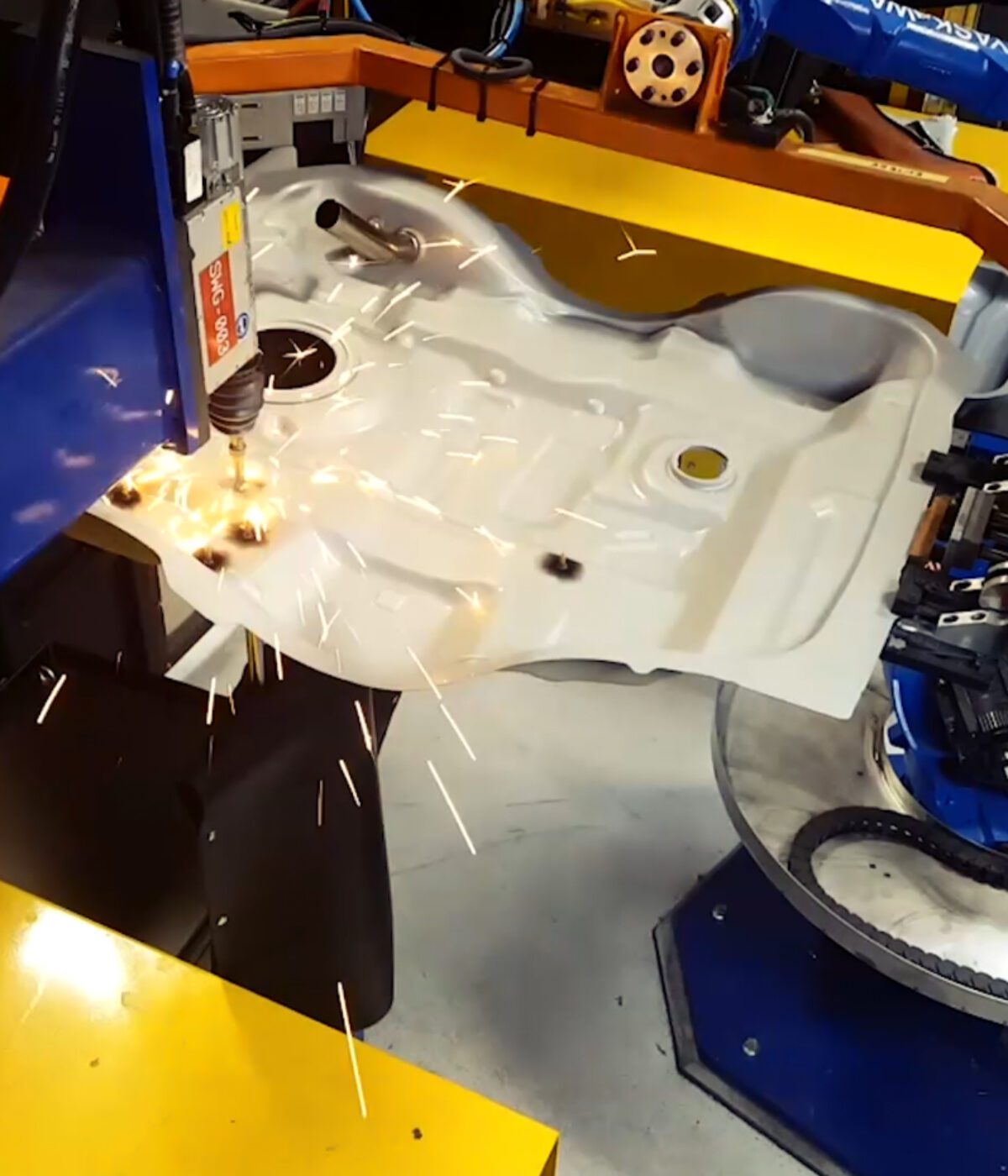 Case study
Produce tanks as quickly as possible to respond to a manufacturer's recall.
In team with our client, we established the factory layout plan. Subsequently, we designed, manufactured and installed 25 custom-made equipment, including 17 integrated robots, 19 industrial cameras, 28 conveyors and 13 integrated welders.