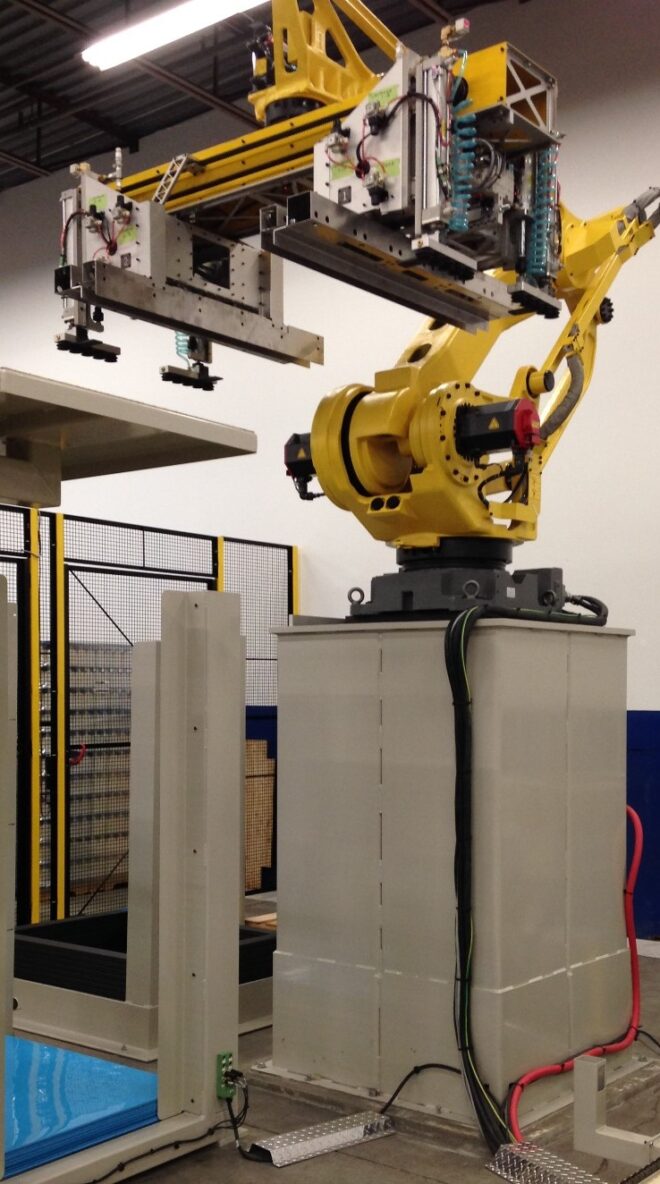 Our modular solutions meet a recurring need in the majority of manufacturing companies: to automate packaging operations. Whether for cardboard management, crating or palletizing, automation is a major asset. Is your application specific to your product? We'll work with you to create what sets you apart from your competition, that's a promise.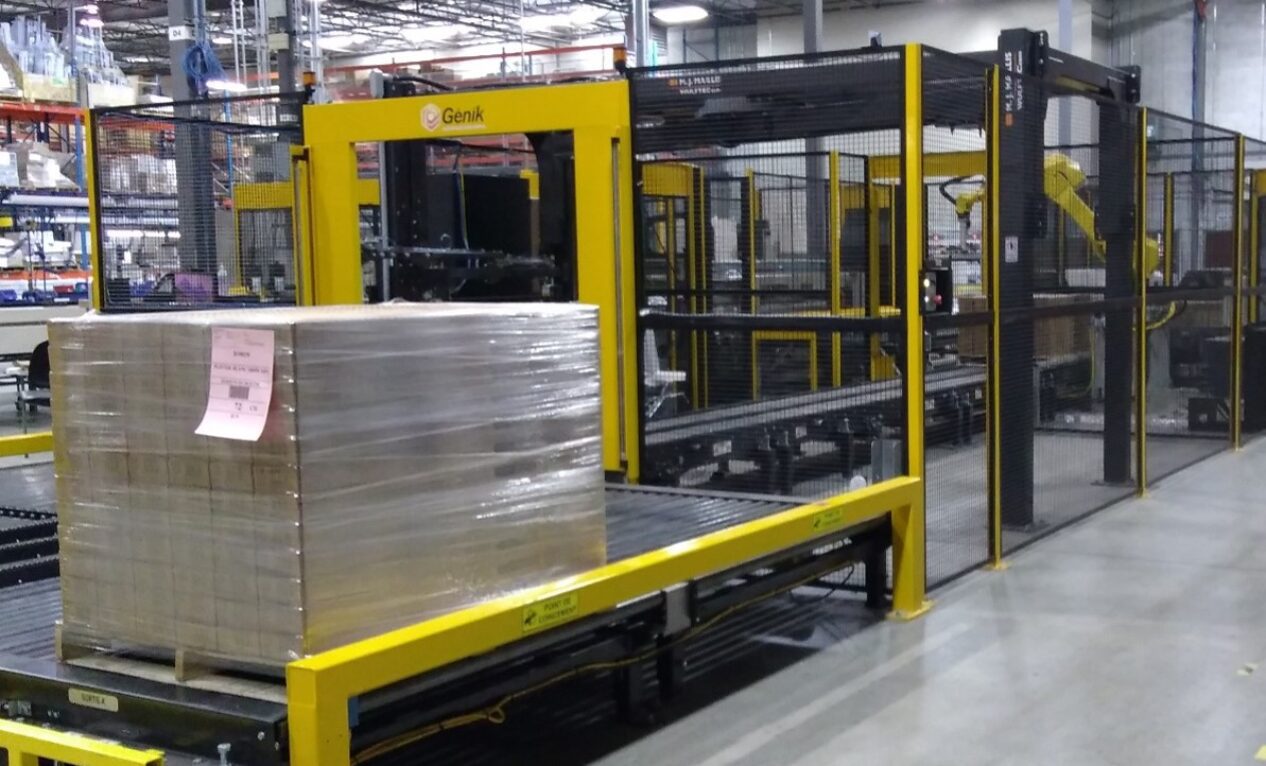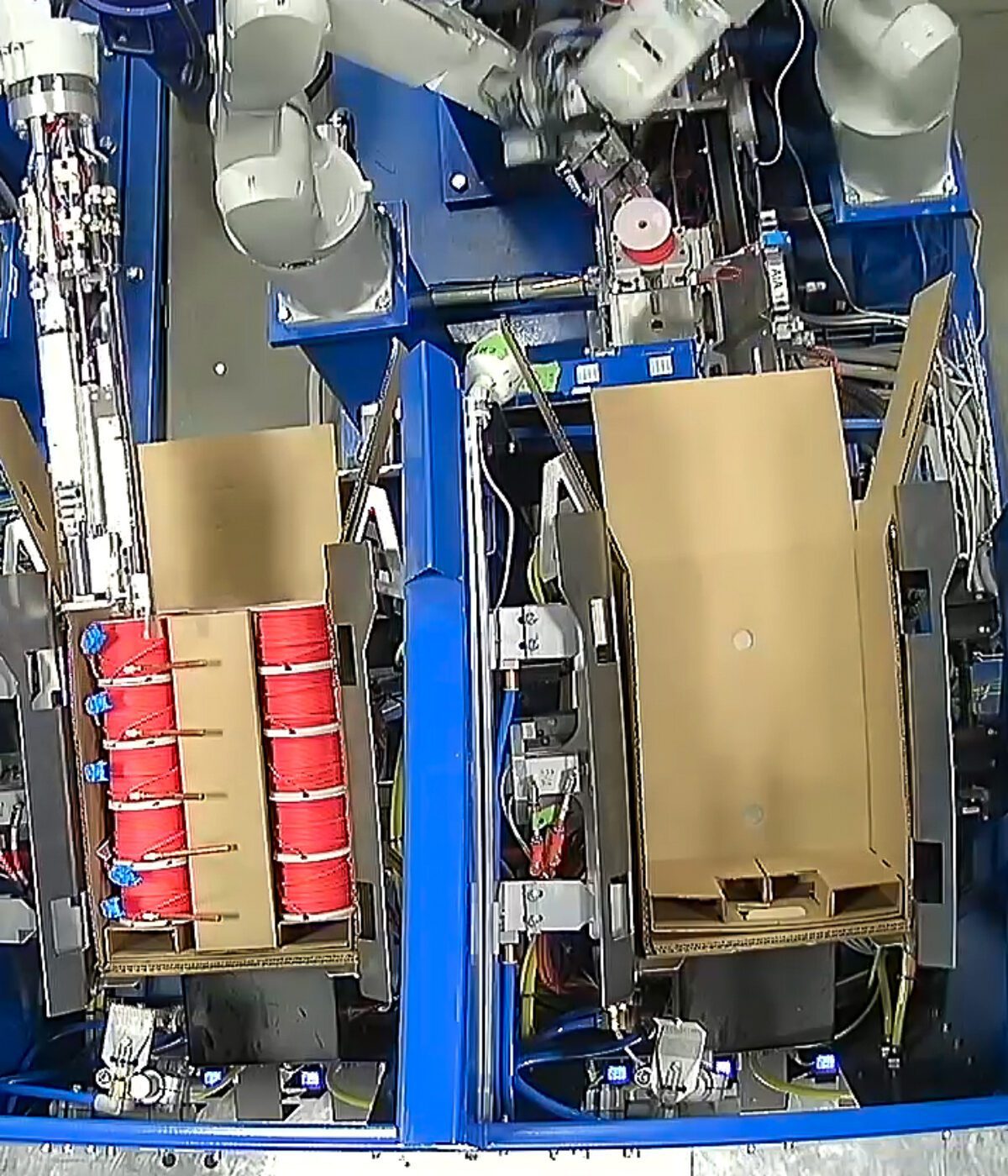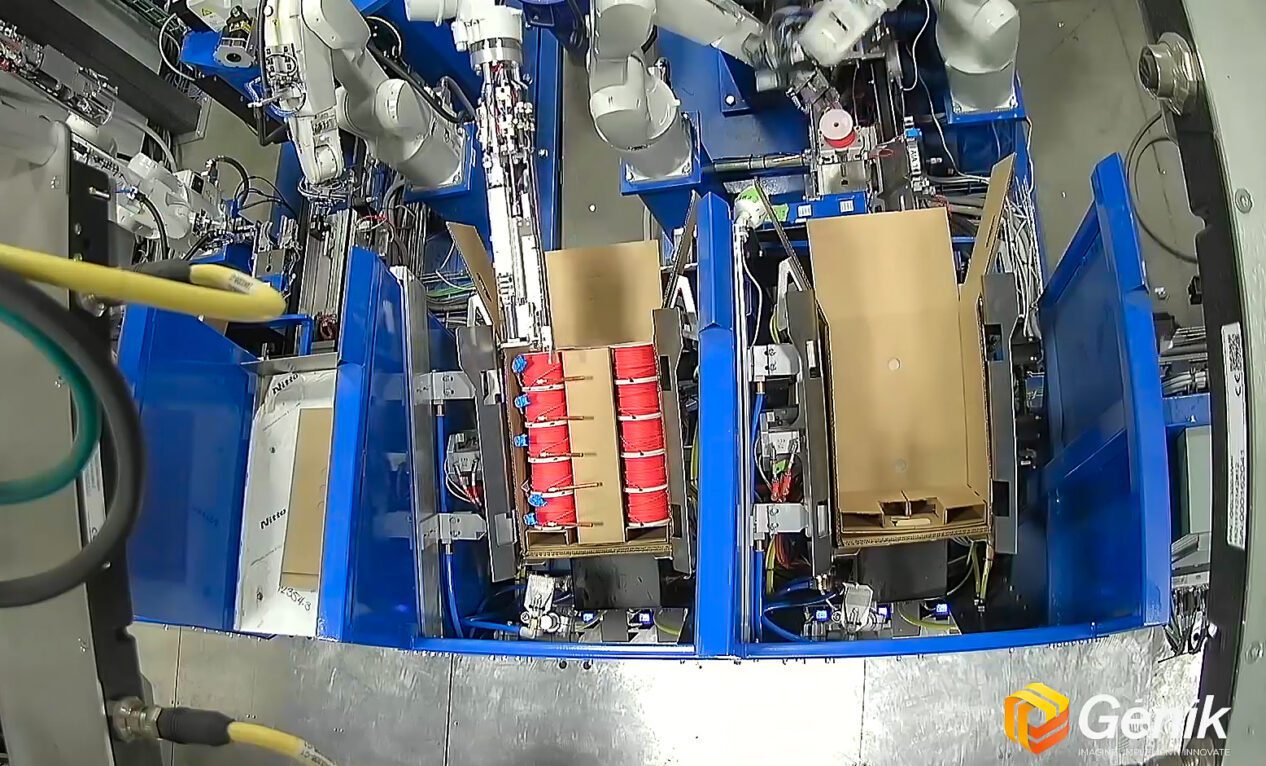 Case study
Automate the packaging of explosive detonators.
Installation of a robotic cell (7 robots) for crating operating in an environment with high safety requirements and standards. From handling to packaging and product inspection, this innovation has allowed a reallocation of certain repetitive tasks towards the creation of value-added positions.